SGES 2022 will be held in Kunming, China from Jul.15-17th, 2022. For further information about the hotel, please find below.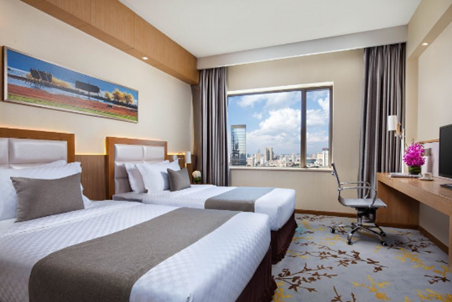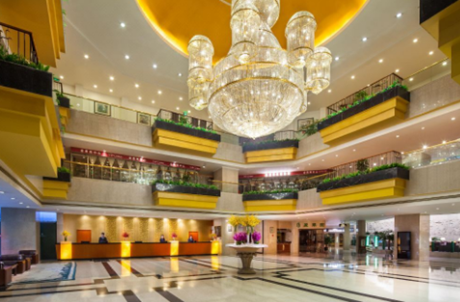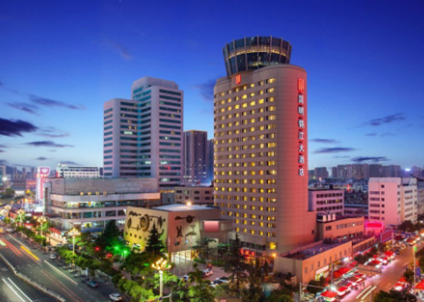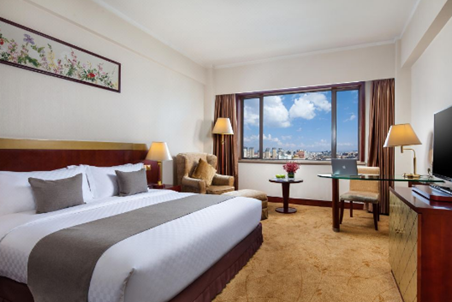 Ⅰ. Information:
Kunming Jinjiang Hotel
Hotel Website:click
Tel:+86-0871-63138888
Address: No. 98, Beijing Road, Guandu District, Kunming
>> Standard single room: RMB 320/ night (about USD 48/ night). (One bed, Internet, and one breakfast included)
>> Standard double room: RMB 320/ night (about USD 48/ night). (Two beds, Internet, and two breakfasts included)
Ⅱ. Room Booking:
You can make a reservation by calling the front desk at +86-13708739932 before Jul.10th, please tell us that you are a guest of the "AEIC Kunming Academic Conference", and then can enjoy the agreed price.
Ⅲ. Direction:
*Changshui International Airport:27.88 km,36mins
*Kunming railway station:0.7km,4mins
*Exit D of Huancheng South Road subway station:0.5km,3mins
*
Ⅳ. Tips:
For non-Chinese Attendees, the "Bring me to the hotel" card is available. You can show it to the taxi drivers, who will take you to the hotel.

2022年智能电网与能源系统国际学术会议(SGES 2022) 将于2022年7月15-17日在昆明锦江大酒店酒店举行。具体酒店信息和预定方式如下:
Ⅰ. 酒店信息:

昆明锦江大酒店:
酒店官网:查看
酒店电话:+86-0871-63138888
酒店地址:昆明 官渡区 北京路98号
>> 标准大床房:320元/晚,含1张床/无线网络/1份早餐
>> 标准双床房:320元/晚,含2张床/无线网络/ 2份早餐
Ⅱ. 房间预定方式:
1. 可编辑短信"AEIC昆明站学术会议+姓名+入住日期+退房日期+房型+入住人数",发送至13708739932(雷经理)。
2. 请勿重复预定。请尽快在7月10日前完成预定(逾期无法保证房间安排,需视酒店房态而定),如有变动或取消预定需提前一周告知酒店经理。酒店费用将由酒店直接收取并开具发票。
Ⅲ. 交通指南:
*长水国际机场27.88公里,36mins
*昆明火车站0.7公里,4mins
*环城南路地铁站-D口0.5km,3mins
Kunming Introduction
Kunming is a famous national historical and cultural city. As early as 30,000 years ago, people lived and multiplied around Dianchi Lake. In 278 BC, the Kingdom of Dian was established and its capital was set here. In 765, Nanzhao State built tuodong City, which was the beginning of Kunming. At the end of the Ming Dynasty, the Yongli regime of the Southern Ming Dynasty established its capital in Kunming. Kunming is a mountainous monsoon climate of the northern subtropical low latitude plateau, with a mountain landscape, surrounded by mountains on three sides facing Dianchi Lake in the south, and beautiful scenery along the lake. Because of its location on the low latitude plateau, it has a "spring-like climate all year round" and enjoys the reputation of "spring City".